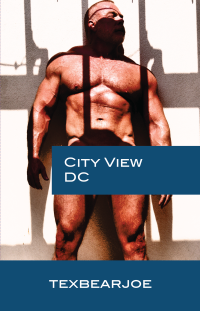 Perhaps what goes on in DC stays in DC, perhaps not. From the gym to museums, cops to preachers, this collection explores the lives and loves of men who work hard in DC, but after business hours play even harder. In this melting pot of a city, you will also follow along the evolving young furry bear Sami, who Texbearjoe meets, teases, plays with, mentors, and coaches into a bodybuilder while changing forever the life of his family and friends in entirely unexpected, and exciting ways.
This 1st Volume introduces the Persian muscle cub Sami, who spans many of texbearjoe's stories, Tyler the black night guard, the "Military Party" with Ron, Professors, Businessmen and Politicians.
Check out the volumes, and a sample from each below.